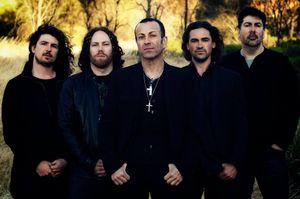 Southern Empire is Australia's newest, most exciting progressive rock band. 
  
Formed by keyboardist Sean Timms after the dis-banding of Unitopia, Southern Empire will astound the listener with intricate yet catchy songs, amazing musicianship and a harder, more edgy sound perfectly suited to today's generation. 
  
For those who love the music of Dream Theater, IQ, Transatlantic, Karnivool and Steven Wilson, this is the band you've been waiting for. 
  
Southern Empire will be releasing their debut album early 2016 and touring nationally and internationally soon after. 
  
After a 17 year involvement with Unitopia ended in 2013, Sean Timms had an album's worth of songs written, but no band to play and record them. 
  
Sean approached vocalist Danny Lopresto about forming a band to play the material and ultimately record an album and tour. The two had known each other for many years and had worked together in the studio, but never as a song writing partnership or in the live arena. 
  
Danny was extremely excited at the prospect and the two set about adding his powerfully emotional vocals to the song demos. 
They then auditioned for a guitarist, bass player and drummer to complete the line-up Enter Cam Blokland, Jez Martin & Brody Green. 
  
Soon after, the band started rehearsing the material which due to the creative input of all of the members quickly took on a new lease of life.

In April 2015, the group recorded the bed tracks live at internationally renowned recording studio Chapel Lane. 
  
Over the next few months overdubs were recorded at Sean's studio, Timms Tunes and the album mixed by Gabs Agostino at Chapel Lane. 
  
Adding their talents to the line-up are Tim Irrgang, percussionist with Unitopia and UPF,  internationally renowned composer and multi-instrumentalist Adam Page on Saxophone and flute and Samurai of Prog frontman Steve Unruh on Violin and flute. 
  
Nearly every part of the recording process was filmed and the video clips will be available as a bonus disk with the album.! 
  
Southern Empire are currently rehearsing for their album launch February 22nd 2016 and writing new material for their 2nd release. 
They plan to tour the U.K. and Europe late 2017. 
Southern Empire are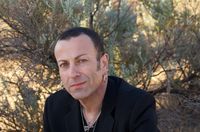 Danny Lopresto - Lead Vocals / Guitar
 
 
Danny is a seasoned performer with many years of live and studio experience. With a huge vocal range and mad guitar skills, he is the epitome of the rock and roll front man. His work with nationally renowned band Clearway and the highly successful sold out Queen/Zeppelin Show sees him regularly playing to packed houses. His vocal prowess and infectious enthusiasm for the songs is a breath of fresh air. I can't wait for you to hear his voice! INCREDIBLE STUFF!!!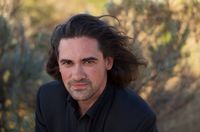 Cam Blokland - Guitar / Vocals
 
 
Cam is lauded nationally as one of Australia's premiere guitarists...so much so that he was the face of the 2014 Adelaide International Guitar Festival and shared the stage with some of the world's finest guitarists including Guthrie Govan. Able to play in a myriad of different styles from jazz fusion to metal shredding, he has to be heard to be believed! He is also an amazing vocalist in his own right. Truly one of the most spectacular players you will ever hear!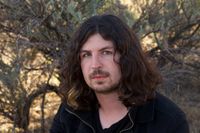 Brody Green - Drums / Vocals
 
 
Brody is one of the rare breed of drummers that is not only great at hitting things with sticks, but is also a stunning vocalist with a supersonic range, guitarist, keyboardist and song-writer. His taste in music goes from Symphonic Metal to musical theatre and everything in between. He is also the regular drummer for international celtic folk/world act The Borderers. Inventive and passionate, Brody is a true musician's musician.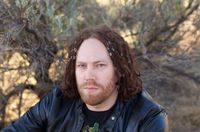 Jez Martin - Bass / Vocals
 
 
Jez is a highly in-demand bass player whose talents can bee seen and heard with the Bill Parton Trio, Lather (The Frank Zappa Tribute Band), The Dream Theater Tribute Show and many musical theatre performances. He can switch easily from punk to rock, theatre to folk and jazz to metal making him one of the most versatile and musical bass players in the country. He is also an accomplished vocalist and flugel horn player.

Sean Timms - Keyboards / Vocals / Saxophone / Lap Steel Guitar
Sean was the main song-writer, producer and keyboard player with Unitopia. After their disbandment, Sean had the desire to bring a team of the best musicians he could find together in the one band.  That band is here.