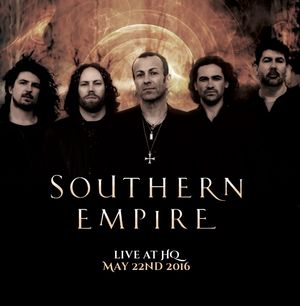 They're Here!  Southern Empire Live at HQ DVD!
Were you there?
If you were, you're immortalised forever. Just $10
and there's only a limited run of 500. So be quick and click on your shop page before they all go!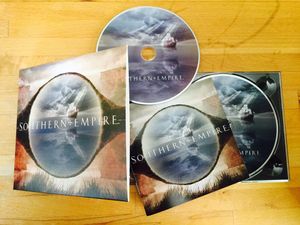 You can now order our new release here on our website or
You can order at the GEP ONLINE STORE
Southern Empire is a CD/DVD package featuring the following:
CD:
1. Show Me The Way
2. Forest Fire
3. Hold
4. How Long
5. The Bridge That Binds
  i. Don't Look Down
  ii. The Bridge That Binds
  iii. Before You Know It
  iv. Turbulence
  v. Show Me A Sign
  vi. Undercurrents
  vii. Let The River Run Red
  viii. It All Depends
  ix. The End Of My Days
6. Dreams & Machines
 
DVD:
1. Forest Fire
2. Hold
3. How Long
4. The Bridge That Binds


GEP are really pleased to announce their new signing, Southern Empire. 
Based in Australia, Southern Empire were formed by Sean Timms following the dissolution of his previous band Unitopia. Influenced by the likes of Dream Theater, IQ, Transatlantic, Karnivool and Steven Wilson, Southern Empire bring a harder, more edgy sound to their music whilst displaying a knack for catchy songs and great melodic hooks. 
Their first album 'SOUTHERN EMPIRE' is released through GEP on 18 march 2016 and features a bonus DVD of footage of the album material. The band plan to tour internationally to support the album – dates to follow shortly. 
Southern Empire are: 
Danny Lopresto - Lead Vocals / Guitar 
Cam Blokland - Guitar / Vocals 
Brody Green - Drums / Vocals 
Jez Martin - Bass / Vocals 
Sean Timms - Keyboards / Vocals / Saxophone / Lap Steel Guitar
You are visitor number: 33574